The last couple months have been pretty hectic, even though this is the drifting off season. Not only have we upgraded alot of things on the silvia in preperation for it heading to the South Island for DriftSouth in 2010/2011, but I've also been hard at work preparing my new North Island ride.
For those that don't know, I purchased a series4 rx7 from the repo auctions late last year with the intention of dropping in a 6.2litre v8 out of the new VE commodore. That quickly changed to the earlier 5.7liter alloy LS1 engine, due to the availability of the latter. Below is a quick run through of my build diary……
picked this up from turners damaged auctions with running 13bt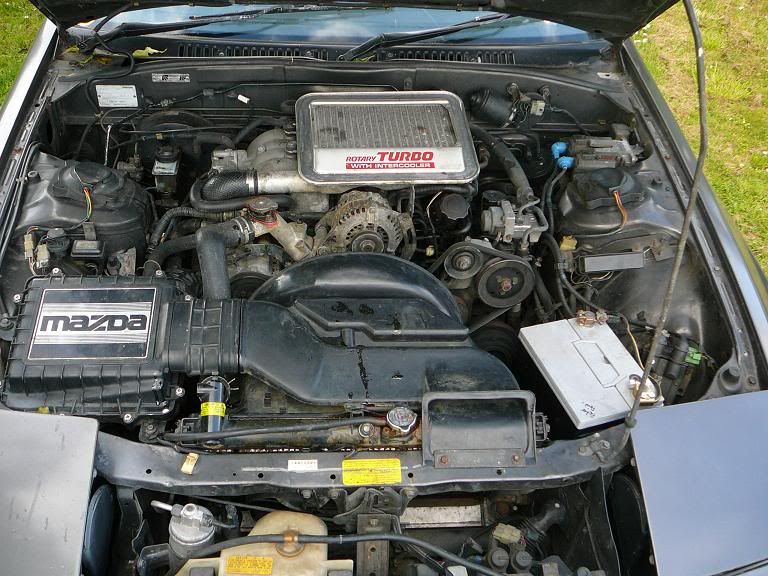 got right to work, stripping motor and all interior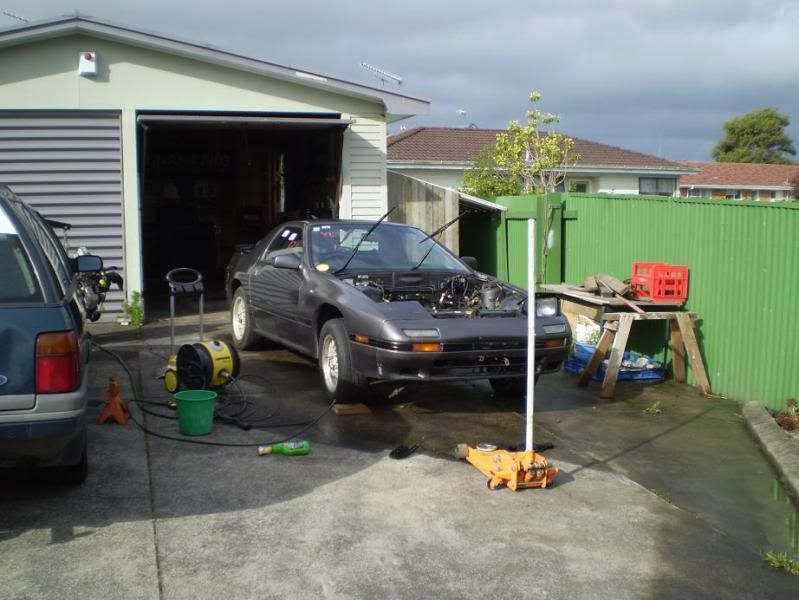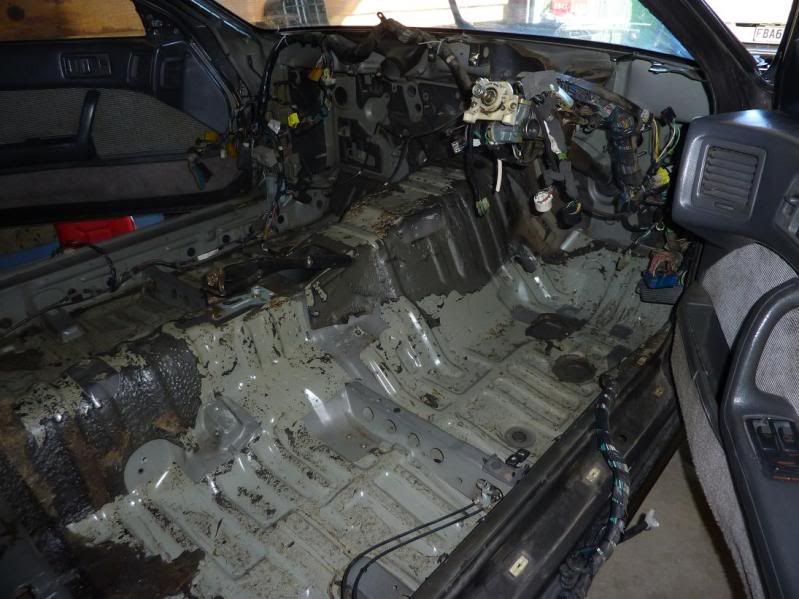 messy engine bay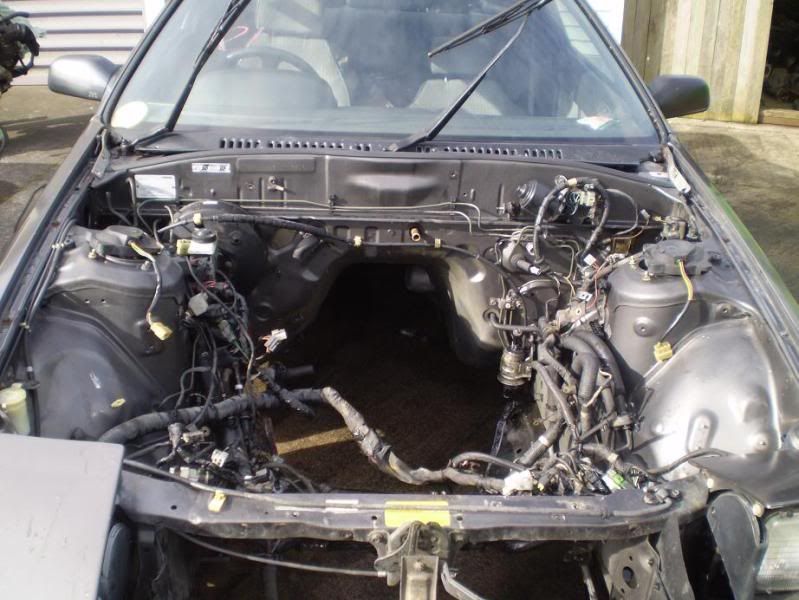 the main problem i was having with my current car is reliability. I know rotaries are known for having big reliability problems unless they are built right, and i didn't want to have the complexity of turbos and all the added crap that goes with them. this is where i decided to change to something i was more familiar with and has been proven before. Seeing how well Mike essa has done in FormulaD with a similar setup, i decided to go LS1.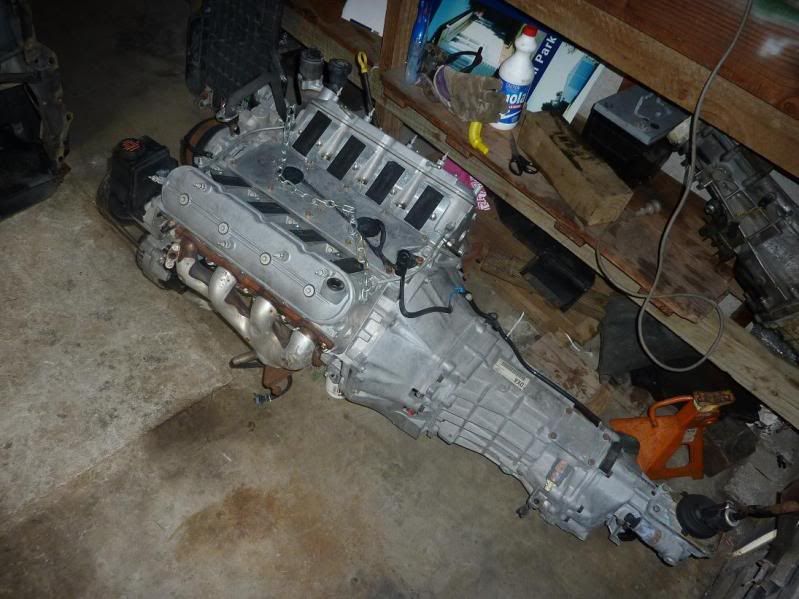 5.7liter alloy block, t56 6speed gearbox, 255kw standard, potato potato goodness
the motor slotted straight in, I made some rugged solid engine mounts and a trans xmember so i could get started on exhaust and building everything else around it. These will be rebuilt stronger when i pull motor out to paint engine bay.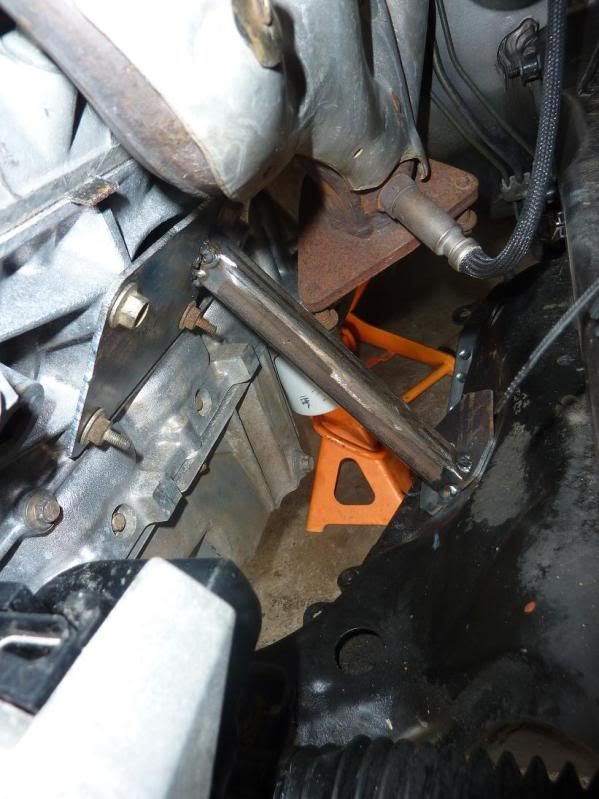 took to the guards with my multi tool (angle grinder).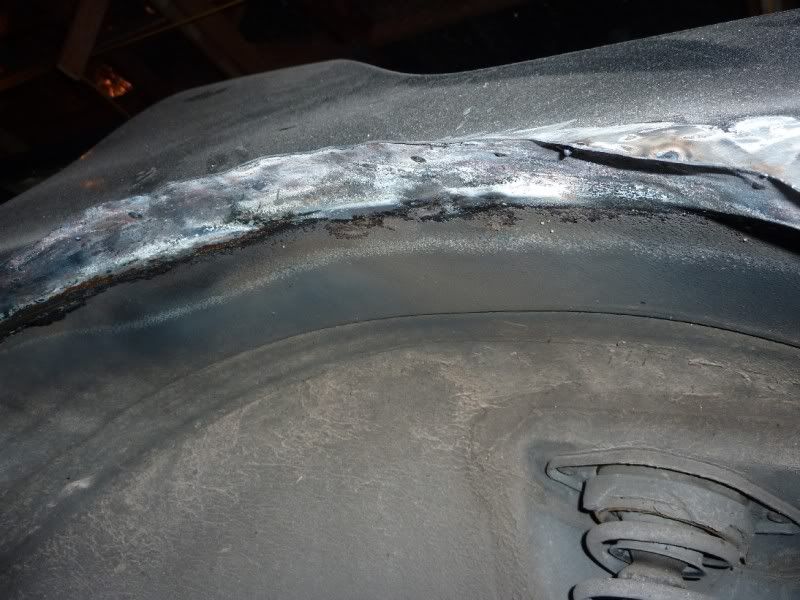 used a gas torch to heat the inner skin and hammer it up to the outer skin. then tack welded it in place with the mig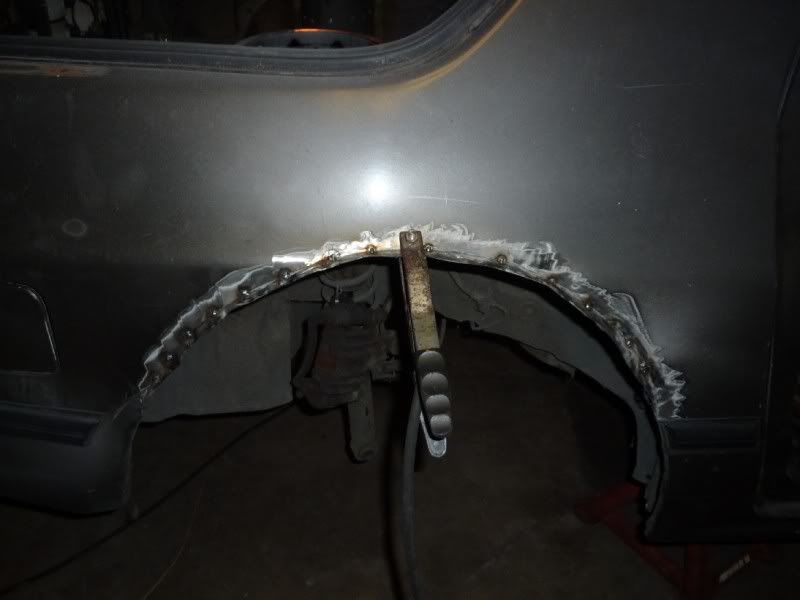 my mig is old and doesn't hold voltage correctly, so i had to dime on dime weld the guards together because they are so thin. came out alright though, just ground back some whory bits and then primed and seam sealed the lot.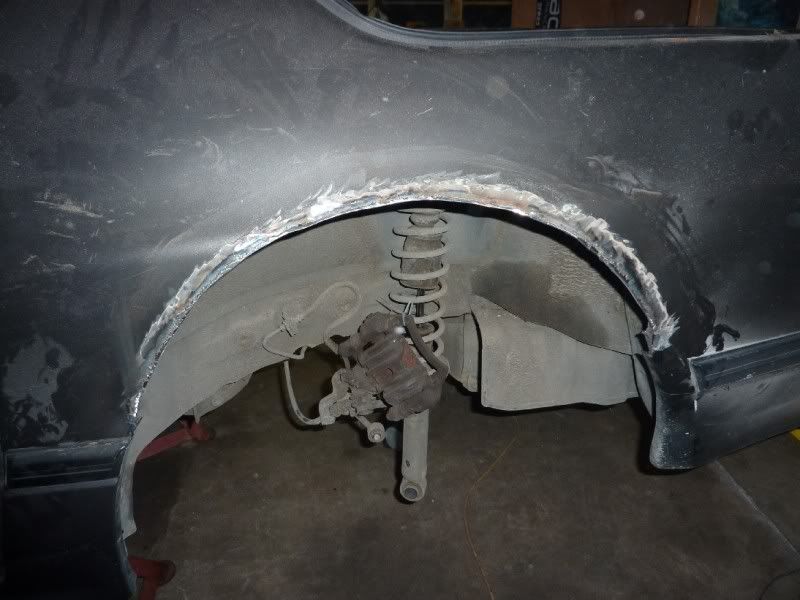 porsche 944 assembly line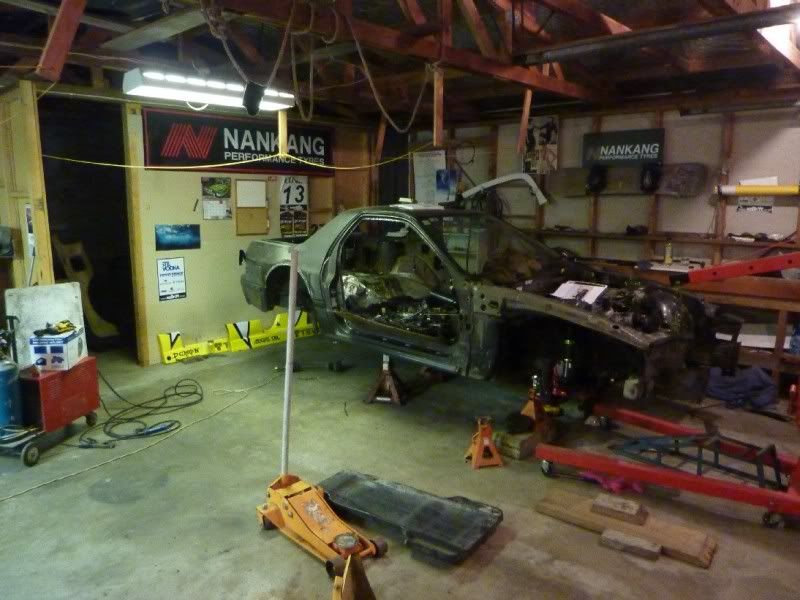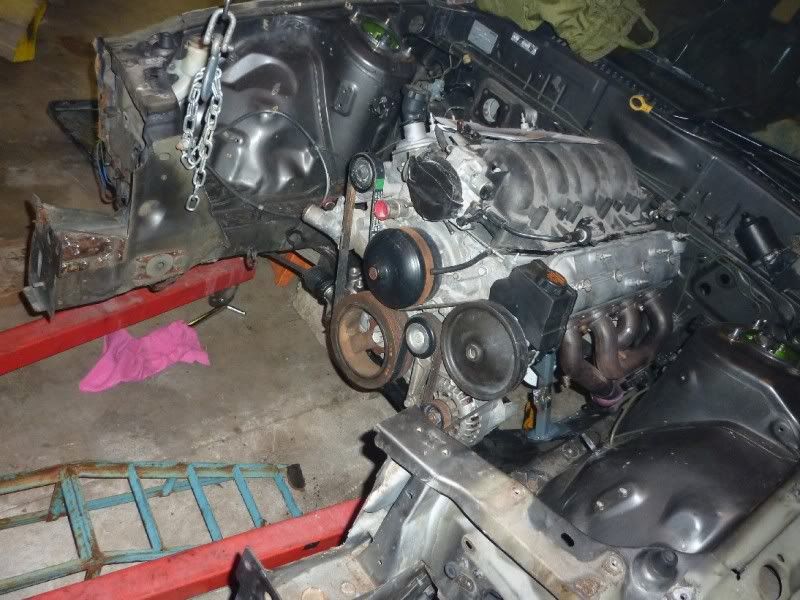 removed all the standard suspension and arms. there were like 500000000 praying mantis nests under the car and they went everywhere. i wasted quite a few with crc, but now the survivors are all grown up and all over my property. fun times.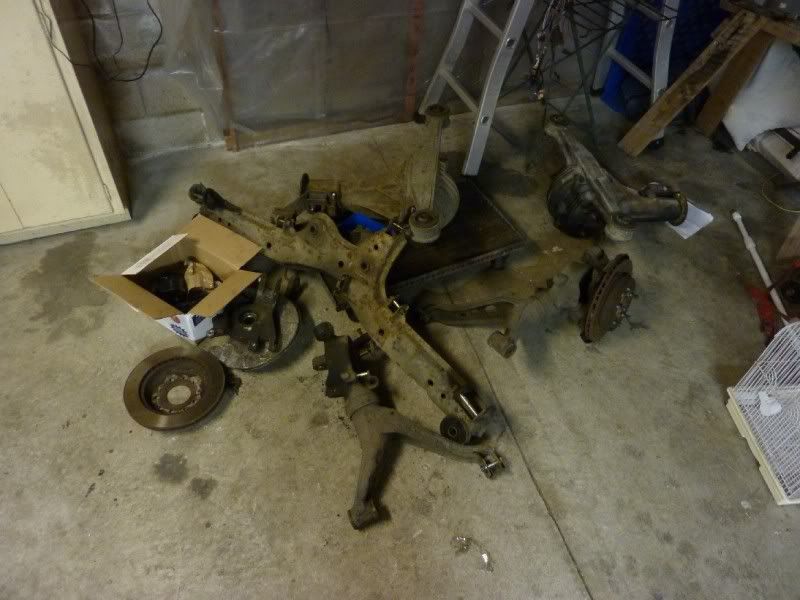 MMR sent all my shit after only 2months of waiting :roll: so i stripped and painted most of the arms, installed bushings and new wheel bearings. Welded factory eccentric washers solid. got Billspeer knuckles and rear toe arms. all sittin pretty.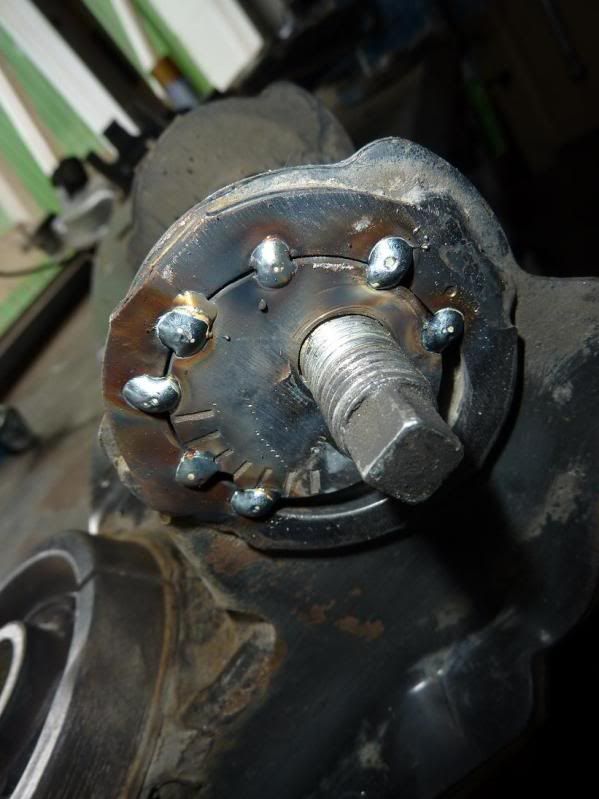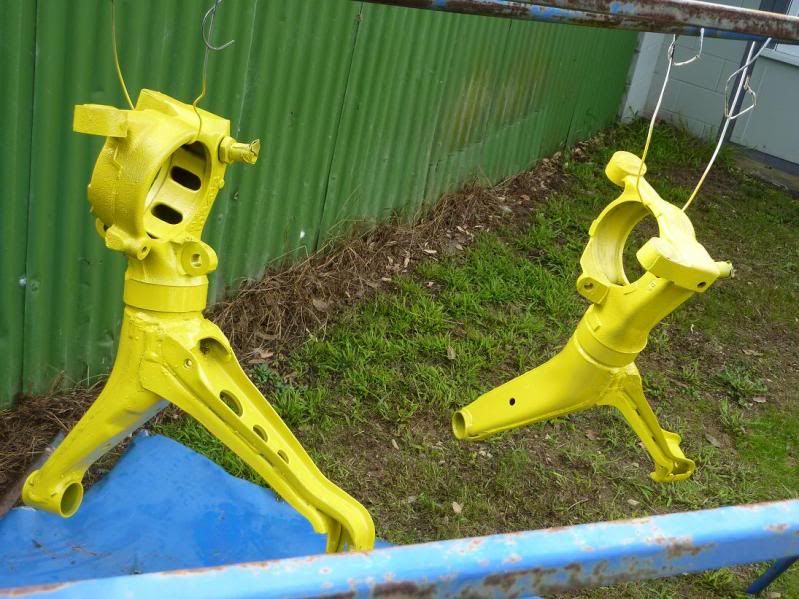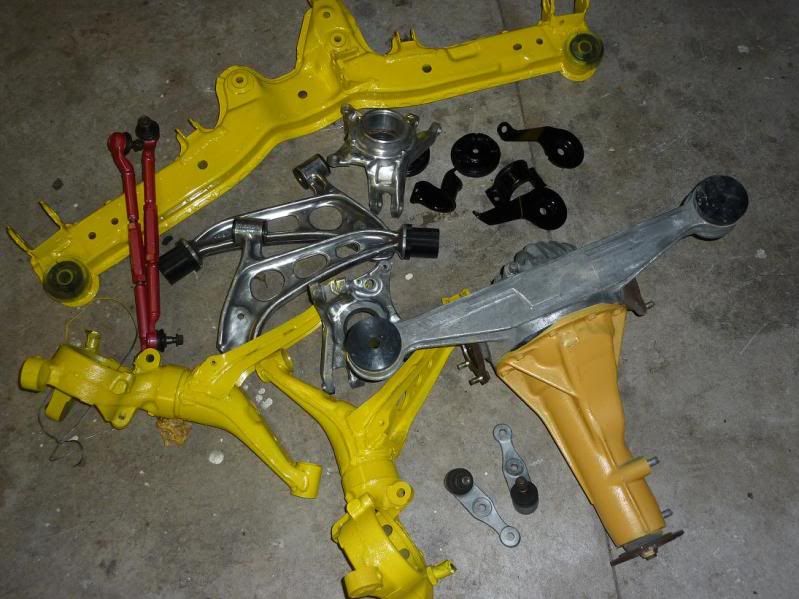 fronts installed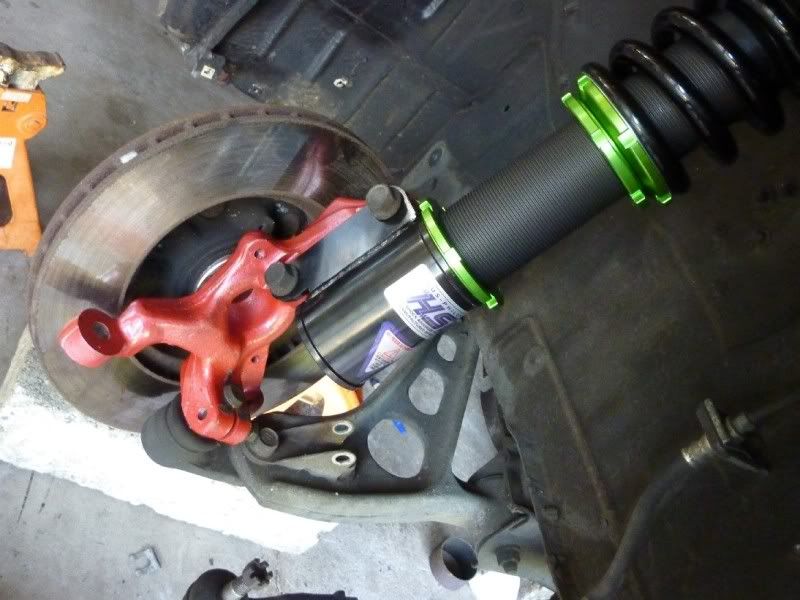 started work on exhaust. got some VY HSV headers 2nd hand to modify, pretty whory but free is always better than having to modify 1k full length headers or attempt making my own.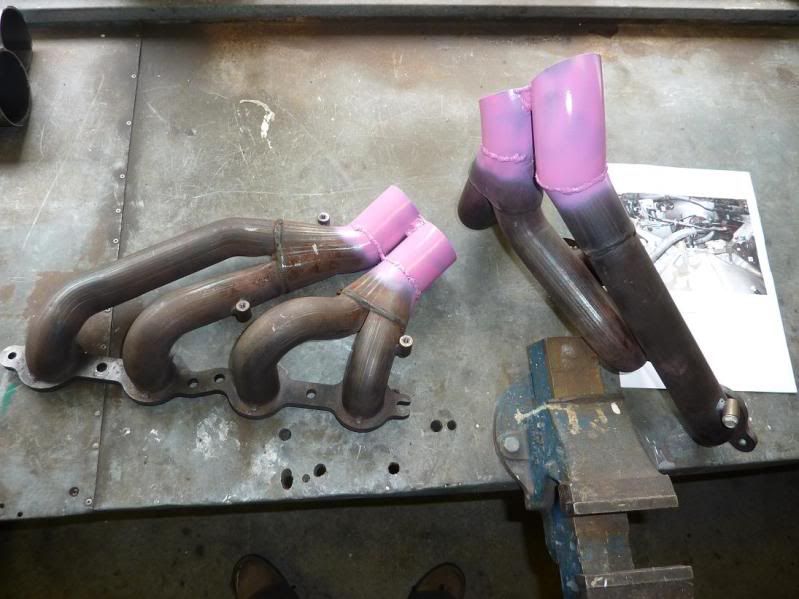 going to twin 3″ straight pipes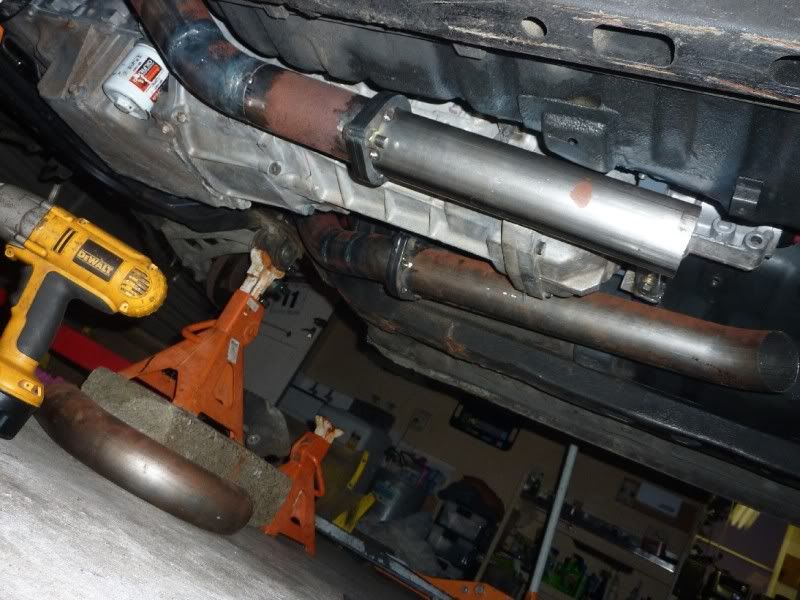 my welds suck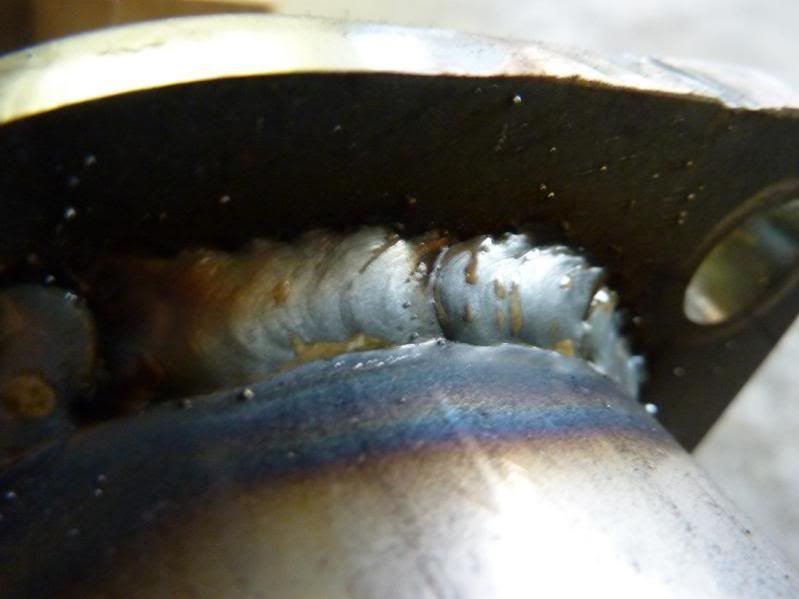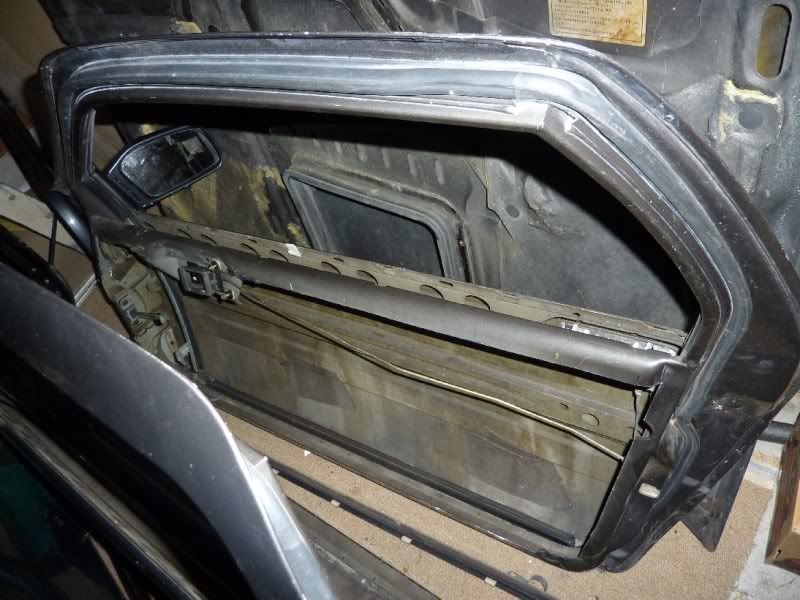 mmmm, green tophat HSD's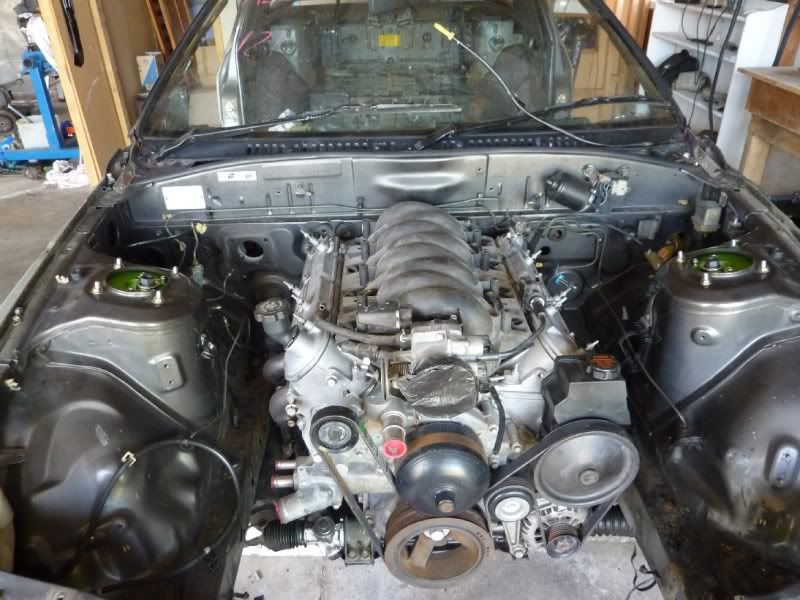 i got the whole range of camera mounts off of http://www.outlaw.net.nz a few weeks ago, and the 1day sale $70 cameras to go with it. Mounts are cool, but the cameras… not so much :|
rigged them up and did some driving at driftopia in the s14. fun day, messy night. here's some footage

can hear the new straight cut 3rd gear whining away, it was awesome :geek:
more rx7 stuff soon
this happened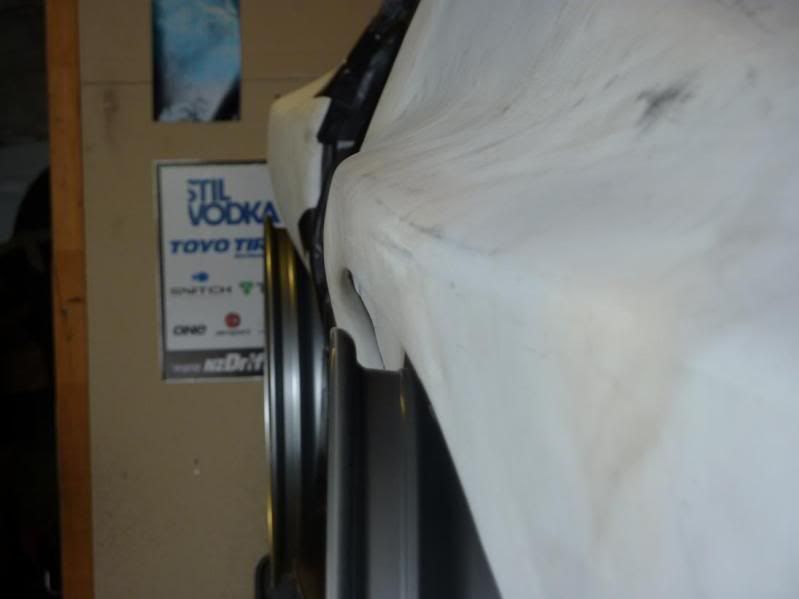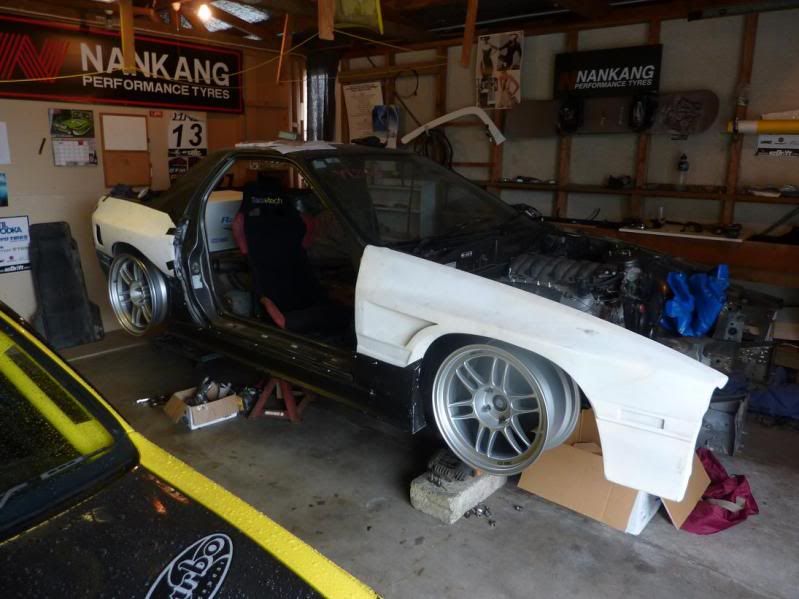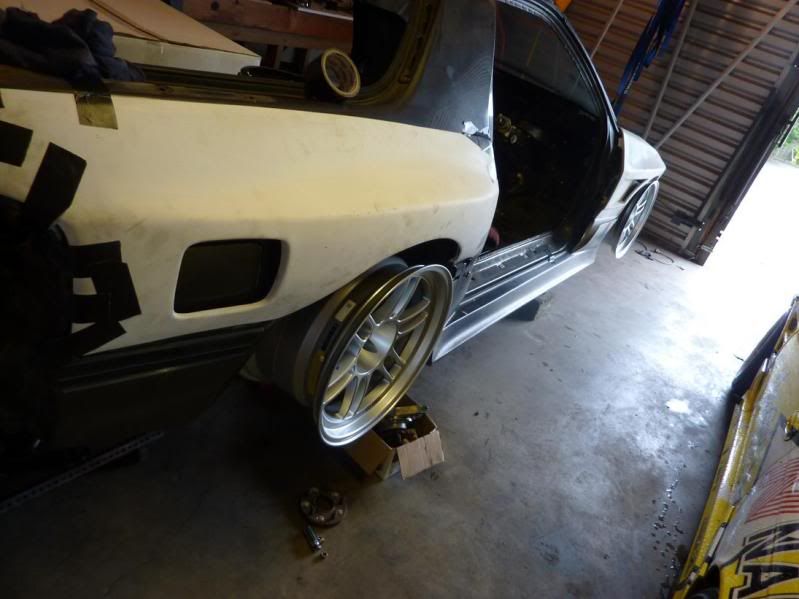 finishing the fibreglass bonnet tonight with vent. guards are getting widened. typex wing is getting widened :twisted: should look sick.
haven't done as much as i've wanted over the last week as i had to do a motor swap in my g/f's primera piece of shit, and i fucked up the auto trans oil pump, so had to pull motor back out and pull the trans apart. wasted soooo much time :evil:
aaaaaanyways…
_ben_ came by and helped me with a bunch of stuff on saturday, got quite a bit done.
did the fab work for my radiator mount and lower cross brace.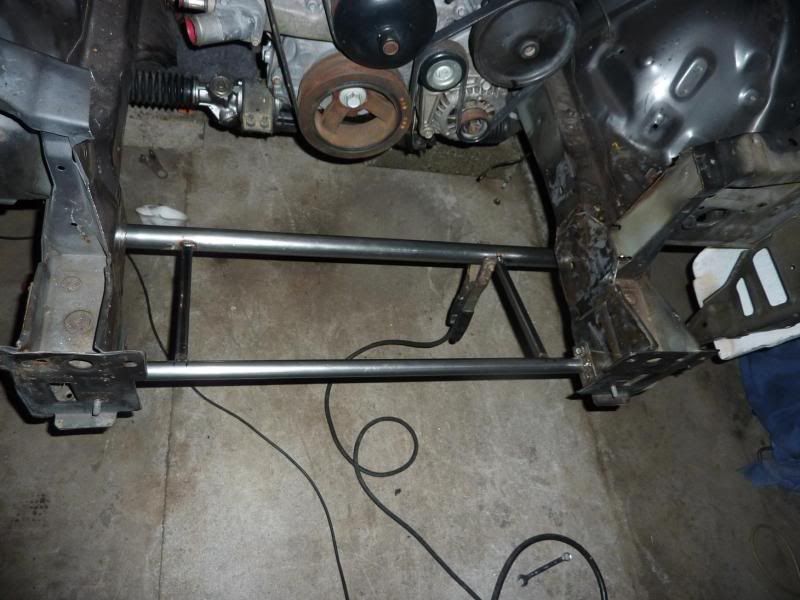 this thing is strong as fuck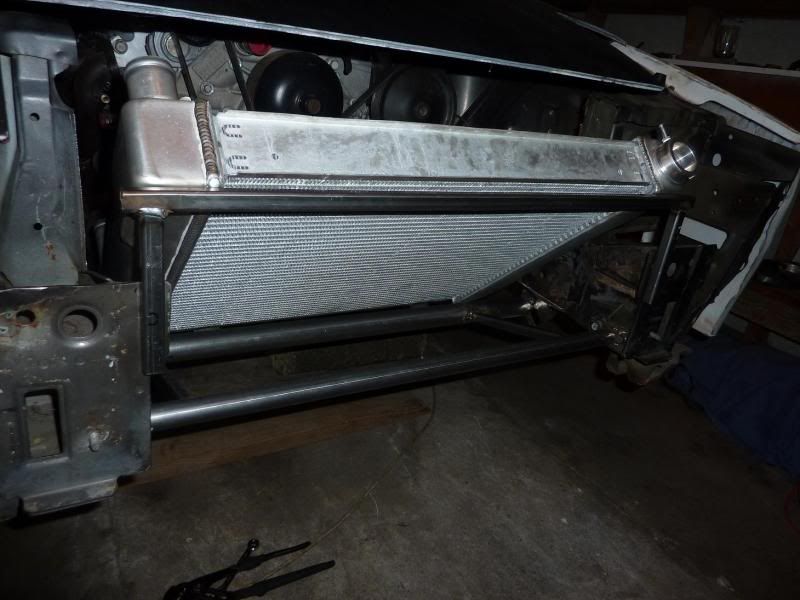 primed and ready to go back on

then sunday my neighbor needed to put some drainage along the fenceline so i had to clean out all the parts from the side of my garage that have been accumulating over the years :x . decided to make some shelving to keep all the parts inside from now on and just scrap all the stuff i'll probably never need.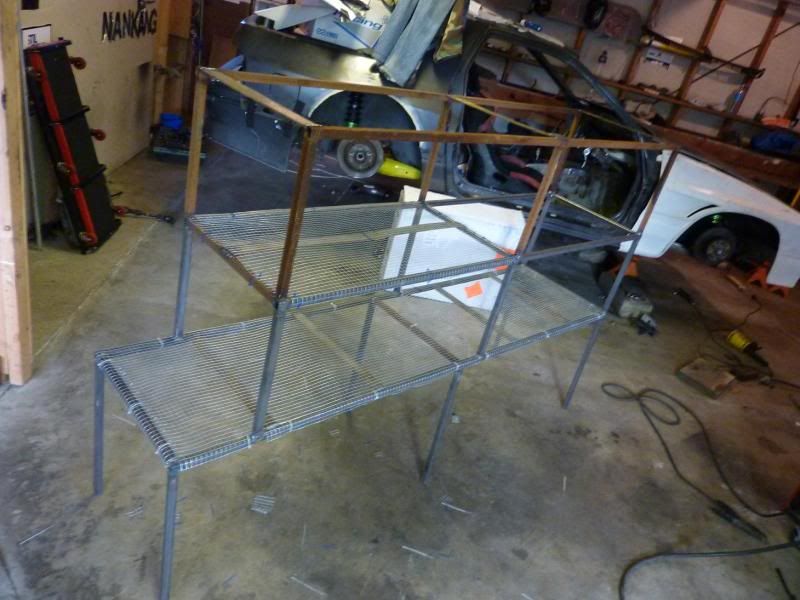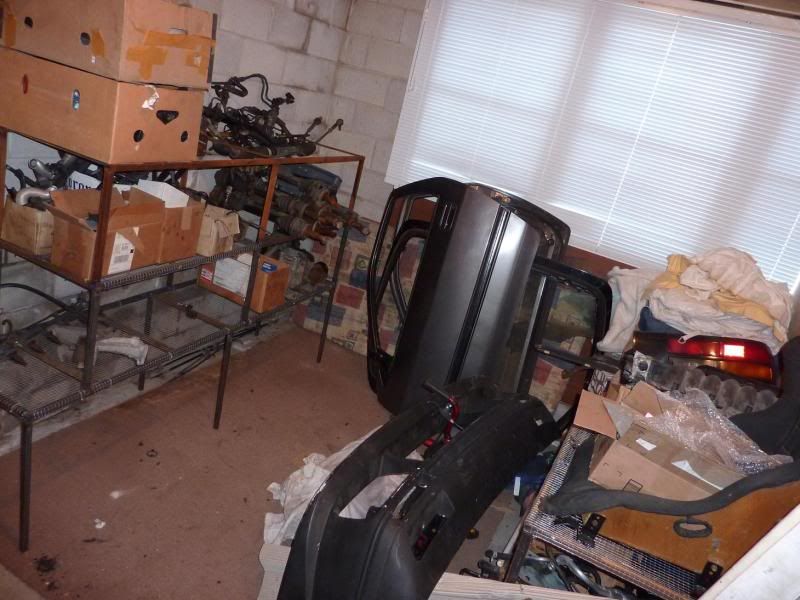 tacked up the rest of the exhaust.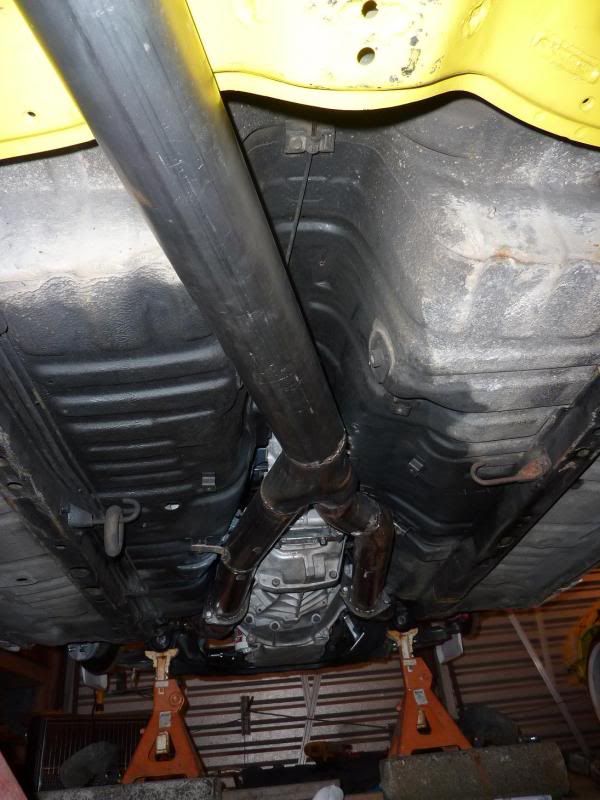 mounted my seat after some major massaging of the floor pan with the gas torch and a BFH.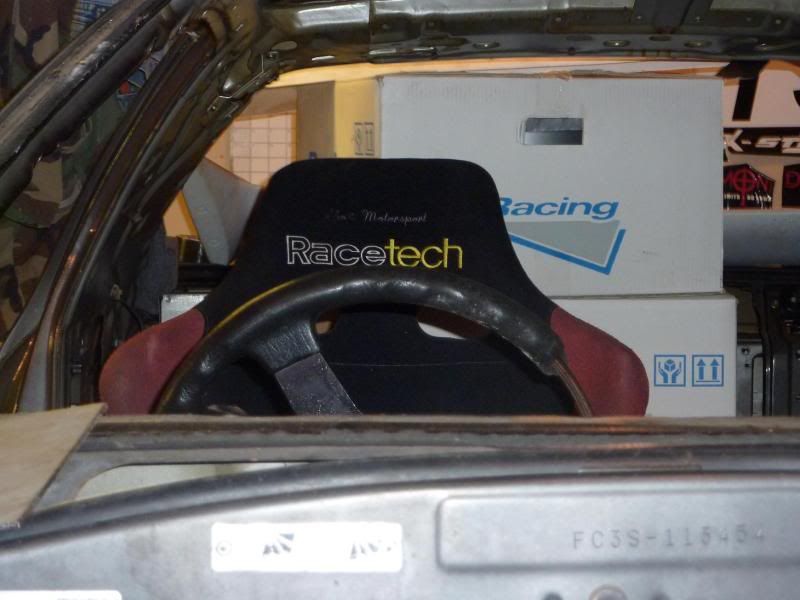 new parts arrived from the states. also got a aluminum driveshaft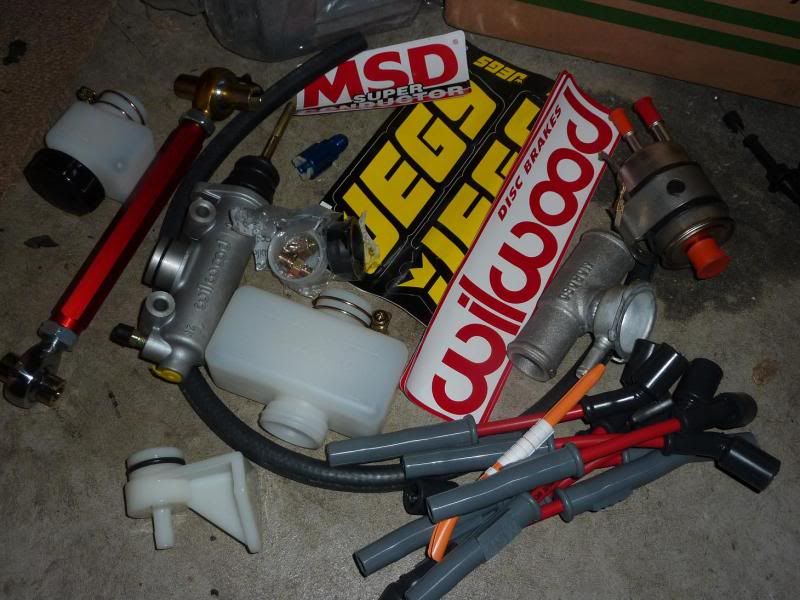 fibreglass bonnet done and bonnet vent/louvre thingamajig done.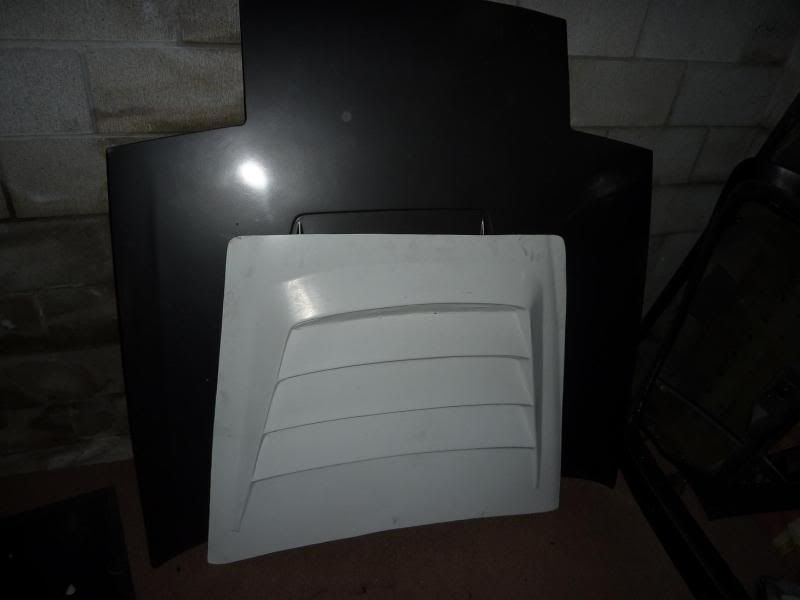 got steel?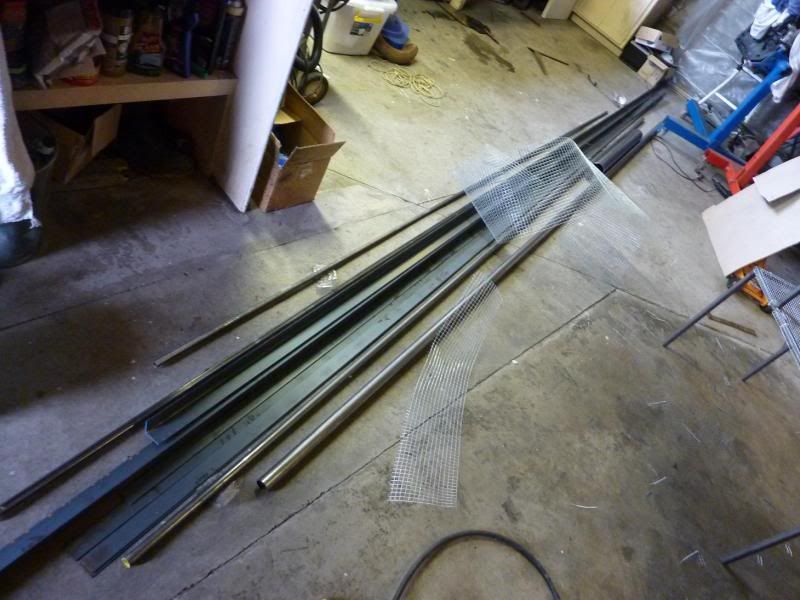 just waiting to get my lower arm extensions and tierods back from engineers and i can get it on the ground. motor coming out this week to do some clearancing where the exhaust is real close, and going to remake engine and trans mounts alot stronger.
made new engine mounts. my welds are getting better, kind of.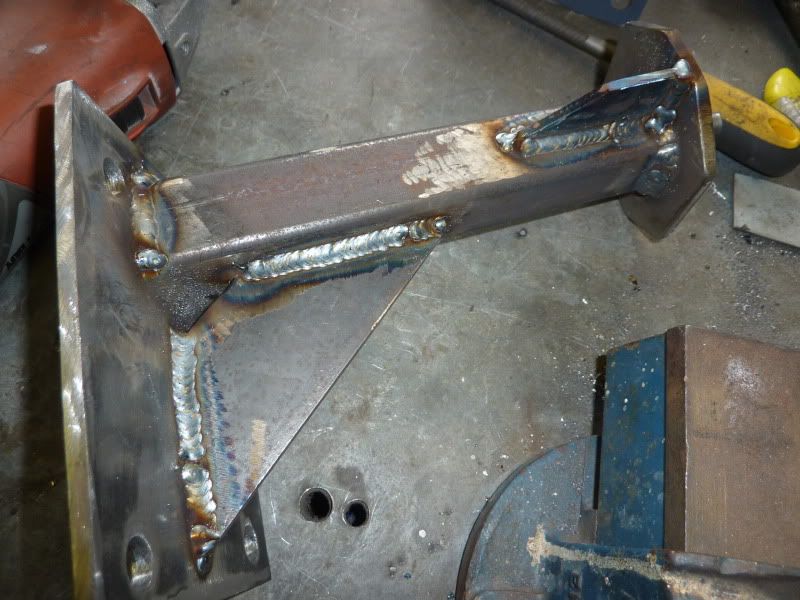 initial sketch mockup design:
Filed under: Vehicle Updates | Tagged: achilles, achilles radial, alfa, cre8grafx, D1, d1nz, drift, drift max, drifting, eastern automotive, enkei, enkei racing, LS2, mad mike, redward, RX7, saito, tannock, V8 | 3 Comments »